General Information for work bench testing before fitting to your bike or project....
...links to wiring diagrams at the bottom of the page
Smiths digital instruments are made in the UK, The Smiths brand includes a range of digital speedos and tachos from dedicated autosport versions to electronic replicas of the original Smiths mechanical speedos and tachos of the 1960's.

The classic replica units were brought to the classic market in 2012 and have been designed to work with both negative and positive earth, 12v systems.

Before fitting to your bike or project we recommend the testing of speedometer and sender compatibility by following the picture diagrams shown as an example.
click on pictures to view larger images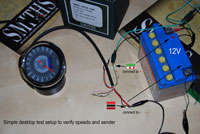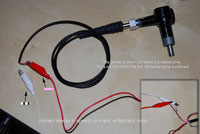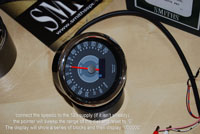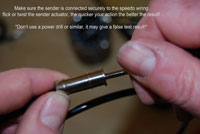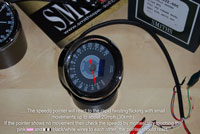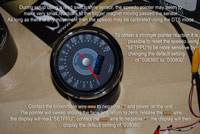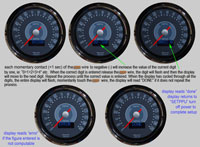 ....what is a hall-effect sensor?
A simple electronic sensor that generates a pulse so the receiving unit can interpret the revolutions of the wheel or drive unit, just like on a bicycle speedo/computer. We have a wide range available styled to look like the original speedo cable that fit directly into a wheel-hub mounted speedo drive or gearbox mounted output.
Press on the label-tag below for a typical hall-effect setup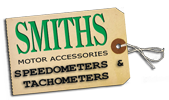 click on label to view classic sender set-up
....do I need a sensor for my Smiths speedo?
Yes, if you not have a dedicated ECU output signal (modern machines) then you will need one of the hall-effect or reed switch senders available on the accessories page
....how long are the looms on the speedo, tacho and sender units?
The Smiths digital range of speedos and tachos come with approx .5m of loom, the senders and sensors have approx 1m of cable/loom. Most motorcycles use a front wheel or gearbox output for speedometer activation, the senders/sensors are designed accordingly.
As the sender/sensor is not a "drive cable" it does not need to follow the original route of the speedo cable, this provides owners with the widest choice of installation locations.
Our test bikes, along with many owners preference use a junction box under the riders seat allowing for easy access and weather proofing, there is no requirement to wire to the headlamp case.
Each installation is different and most will need only slight extentions to the supplied loom Any extensions to the loom either for the sender or the Smiths digital speedos or tachos should use good quality automotive type cable size .5mm² or (better) multi-core or trailer cable is ideal for neatness. Colour coded extentions will be available soon on the accessories page
....my bike is a custom, I don't have a speedo drive or ecu signal?
We would advise you use a reed switch sender as available on the accessories page These senders can be configured almost anywhere on the bike (or project) close to a revolving wheel component or final drive sprocket. This type of sender uses a revolving magnet to trigger and careful siting of the sender unit and revolving trigger magnet is essential for reliable performance. Our senders are supplied with one trigger magnet which will be fine for wheels up to 19in (48cm) rim size, more magnets may be used to give a smoother speedo reading at speeds below 15mph (25kmh).
Wheel sizes over 19in (48cm) should use a minimum of two trigger magnets to ensure smooth speedo performance at low speeds.
We always recommend fitting to the rear wheel/swing arm for reliabilty and stability of signal
press on the label tags below for wiring diagrams and instructions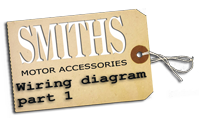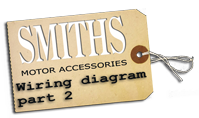 *Please

contact

us with details of your project*
For our contact information
see the contact page for a full explanation of our terms and conditions