PayPal has changed its refund policy without consultation and to the irritation of many users. PayPal will no longer refund their fee regardless of the transaction. If we (Puca Ltd) make an error, we will refund you in full. If you the consumer makes an error in selection or simply want to change your mind we can no longer refund the full transaction amount. We can refund the original transaction but less the paypal fee. If you would prefer to pay by bank transfer or cheque please contact us.
NEW British-Gauge, Digital MA 4-LED speedo!
This is our all new 4-LED multifunction chrono speedo, click on the image for more details
Revolater face for chronometric!
This is our reproduction of the face originally used on Brit bikes with no tacho, more details on the chronometric page
Digital MA white face for chronometric!
Our brand new 120mph white face chrono with kmh inner scale, more details on the Digital MA chronometric page
British chrome case for chronometric!
This is our standard full factory reproduction case with bright British chrome finish, choose it as an option when purchasing your Chronoelectric instrument or buy one for your own restoration project!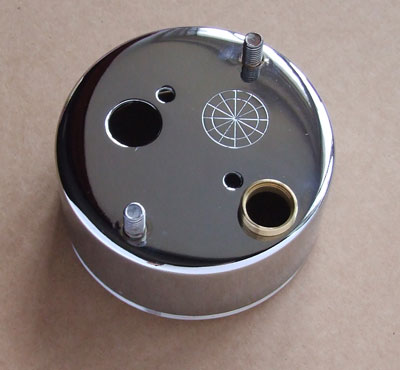 Sunbeam shines on our Smiths branded digital chronometric!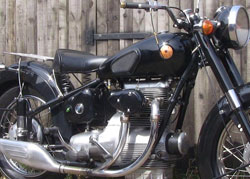 We recently spotted this very positive write-up from a dedicated sunbeam enthusiast, great to see the instrument winning fans!
Click on the image to go to the Sunbeam site
Nacelle or dashboard fitting kit
Nacelle or dashboard fitment fitting kit for our 3in (80mm)chronometrics now available, see the accessories page for details
***Customers outside the EU should CONTACT US for postage charges before making an order***

we use paypal for secure online shopping
NO PAYPAL ACCOUNT REQUIRED!
Not all "digital chronometrics" are the same, we only supply accurate reproductions of the factory originals!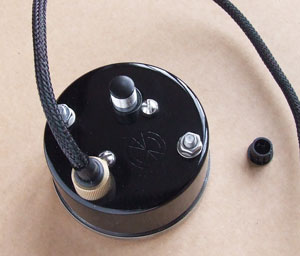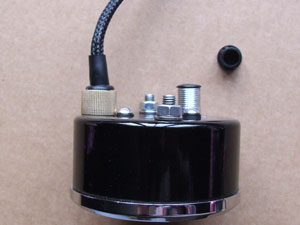 Our units feature full restoration quality steel cases, original factory standard screw on bezels, glass support ring and double o-ring for weather-proofing. The instrument wiring is concealed in a "false" bulb holder fixing to further enhance the period look. Visit the speedo and tacho pages to buy.
Our chronoelectric units are compatible with most 12v systems either negative or positive earth. The speedometers use the handy "drive-to-set" function allowing the user to set the unit up easily by simply driving the bike over a measured mile (or km). A range of hall-effect sender cables are available to drive the units from most wheel mounted speedo gearboxes.
Follow this link to the tech page tech for details on compatibility, fitting and wiring, instruction sheets also available.

New British Gauge t-shirts available from August 2017,



For our contact information
see the contact page for a full explanation of our terms and conditions

click on the image to find us on facebook